About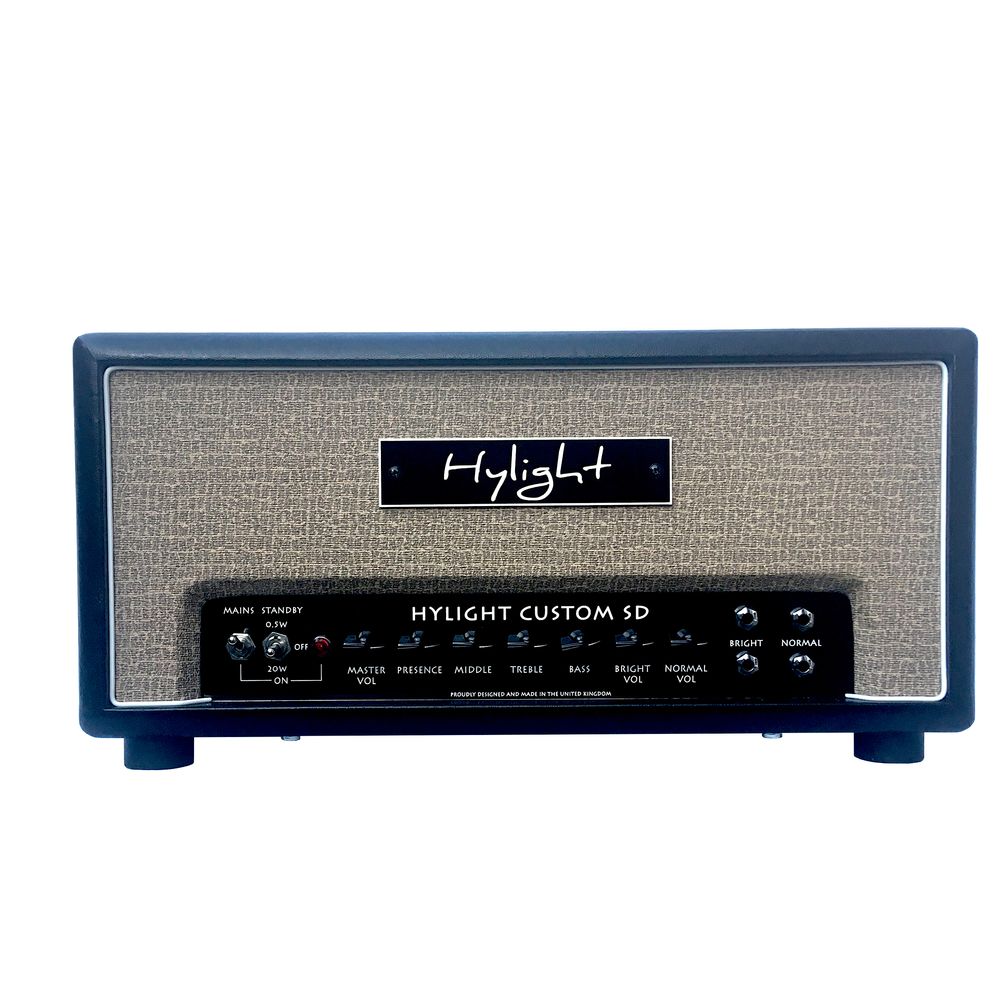 HYLIGHT - THE ORIGINAL AND STILL THE BEST SINCE 1966
NO PCB, NO MACHINES, NO PROBLEMS!
Welcome to the Official HYLIGHT website.
We, at Hylight Electronics, have teamed up to take the legacy and the best of British amplifier manufacturing into the future. Since 1964, Dave Reeves has designed the best circuits for all-purpose guitar and bass amplifiers featuring classic British tone, high headroom and reliability. Throughout the years we at Hylight have listened to guitar and bass players, we have listened to classic records; we reviewed all the written feedback, studied the market demands and decided to take this Holy Grail to its pinnacle.
We have now developed these designs further in order to offer modern guitar players high quality military spec hand-wired amplifiers with optional features like: line output, effects loop, power attenuator, gain boost and channel switching. All amplifiers are custom made in England with high-grade components as well as unmistakably high quality English made transformers, the heart of all truly great amplifiers.
We at Hylight Electronics believe in our superior quality and meticulous craftsmanship, reliability and unrivalled customer service. These amplifiers are all built to last a lifetime. We feel certain they will take your creativity into as yet unknown territories and will serve you with great devotion. This is the new horizon, with a kaleidoscope of sounds. This is your Hylight!